Qvis Monitoring
With extensive experience within the security and CCTV industry we made the decision to move into monitoring as the next logical progression. Since going live in 2014 we have successfully passed more accreditations than any other ARC/RVRC in the country.
The UK's most Accredited Monitoring Station
Being the most accredited ARC/RVRC in the UK was one of the primary aims for Qvis Monitoring.
It proves that we offer our clients the best levels of service and attention to detail, which is independently verified every year by the highest UK security regulatory bodies.




CCTV and Alarm Monitoring
We strive to provide the best service and we adhere to the following response times to ensure your site is being looked after.
Fire Alarms – 90% of signals are responded to within 30 seconds.
Panic Alarms – 80% of signals are responded to within 30 seconds and 98.5% of signals responded to within 60 seconds.
We understand that time is very important to you. Our service and technology is specifically designed to ensure everything runs smoothly and efficiently.
We monitor a huge range of different products so any system you have that needs monitoring there is a strong chance we can monitor it.

Approved Partners
We work closely with industry leading providers such as BT Redcare, Emizon, WebWay, CSL DualCom, Risco and RSI Videofied to offer you the best solution.

Facilities Management
We work to provide you a bespoke solution, encompassing all aspects of a site from security and access control, to lighting and heating control – we will take care of your complete site 24/7, every week of the year for years to come.
Working alongside key food retailers we ensure that their building is secure and that everything within the store is operating correctly.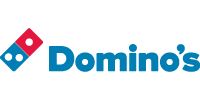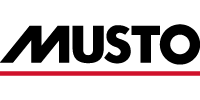 Bespoke Services
We offer out of hours call handling to ensure there is always someone on the end of the phone for your customers.
Again there is a wide range of different services that Qvis Monitoring can offer but due to the nature of bespoke solutions every case is unique but we believe it starts with a conversation.

Testimonial
"Since using the services of Qvis Monitoring (from the first day of opening) not only has my business increased, but so has my confidence that my clients interests are protected to the highest integrity. Communication is key and it is the only monitoring station I have ever had the pleasure of dealing with which is proactive and reactive to my demands and requirements. I will personally recommend them to anyone who requires that reassurance."
Paul Hooking – Managing Director – Forward Securities Ltd

Lone Worker
Lone worker/personnel monitoring safeguards the individual and any employer by offering a way of tracking where the person is located at any time, if they have a fall or feel they are under threat assistance can be sent.
Vehicle Telematics
The solution we offer gives you total control and information on your fleet. Being able to see where vehicles have been, how it's being used and where attention may be required. We also offer a full forensic report should your vehicle be involved in an accident along with fault reporting should you get that always unknown engine warning light.
Building Site Solutions
Protection for building sites is one of the fastest growing markets in the UK. We currently monitoring a number of sites up and down the UK using a simple and straightforward solution.